Achaiki Diachiristiki places great emphasis on the equipment sector, taking care on the one hand of the proper maintenance of the machines that it already has, on the other hand of their constant renewal. We invest in state-of-the-art machinery, constantly training our staff in their use, in order to ensure the high quality and efficiency of our work.
We respond to every need for cleaning professional premises, with the right combination of specialized staff, suitable equipment and certified cleaners, for impeccable cleanliness and hygiene in every space. All the products we use have the required certificates of approval from the General State Chemist, ensuring that they are safe and suitable for use in public areas and sanitary areas.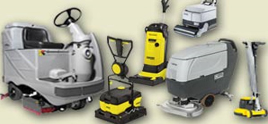 We have large pedestrian washing and drying machines, as well as on-board machines, which ensure the excellent cleaning of large surfaces. In addition, we are equipped with smaller flexible machines, which are suitable for narrow spaces, for cleaning between corridors and shelves.
TRUST THE PROFESSIONAL CLEANING EXPERTS, FOR EXCELLENT RESULTS. IMMEDIATELY, QUICKLY, RESPONSIBLY!

MONDAY: 09:00 – 14:30
TEUSDAY: 09:00 – 14:00 & 18:00 – 20:30
WEDNESDAY: 09:00 – 14:30
THURSDAY: 09:00 – 14:30 & 18:00 – 20:30
FRIDAY: 09:00 – 14:30 & 18:00 – 20:30
SATURDAY: 09:00 – 14:00
Copyright © 2021 Achaiki Diachiristiki – Cleaning Services Patras. All rights reserved.